Punjab National Bank, the second-largest bank of India has introduced the PNB HRMS Portal for PNB Parivar. The PNB Parivar denotes here to the current employees and retired employees (Pensioners) of the PNB Bank. PNB HRMS as the name suggests is a Human Resource Management System. In this guide, we are going to show to login into HRMS( PNB Parivar) for all kinds of updates related to the current and ex-employees.
About HRMS/ PNB Parivar
PNB HRMS was created in 2006 to serve the PNB Parivar. We have mentioned the accessibility to HRMS above. Along with that, HRMS also indicates the Financial Status of the Bank. The stakeholders of PNB can keep an eye on the Financial Results by accessing the HRMS Portal.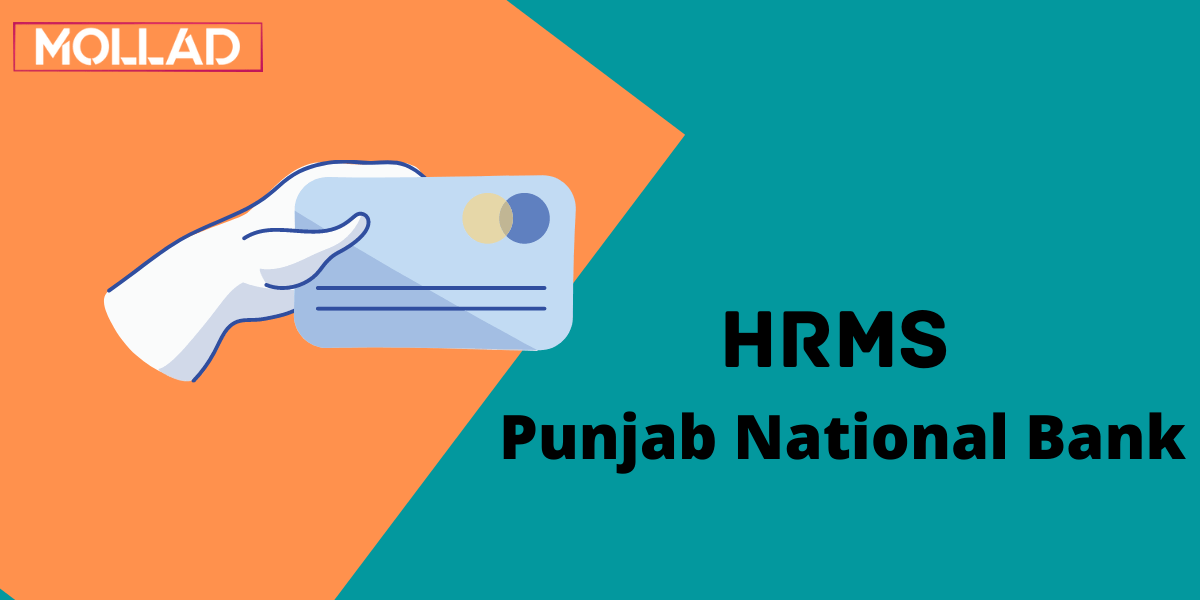 Services Offered at PNB HRMS
HRMS System provides several useful services like Salary or Payroll calculation. The other facilities of PNB HRMS include attendance, performance appraisal, HR Management Information Management, Employee Selection, Training Management, Employee self-service, leave management, Ex-employees data updates, and Promotion Process.
In actuality, PNB Parivar or HRMS portal is a self-service portal for all employees of the PNB. An employee can submit the leave application without appearing in physical at the office. An employee can check his monthly process, his data updates, salary calculation and can access other sections to improve and horn skills.
Working of PNB HRMS/ PNB Parivar
To access PNB HRMS, an employee requires a USER ID and Password. The USER ID and Password can be obtained from the PNB Branch. An employee needs to apply for the HRMS Access in physical. On approval of the application, the USER ID and Password gets generated for that particular employee.
While submitting the application, one should make sure to provide an email ID and Mobile number. You can change or recover your HRMS Password using any of these two.
PNB HRMS App
Not every time, you feel easy to access the PNB Parivar portal on a PC. To solve the issue, the bank has decided to launch a mobile app with the name PNB Parivar. This application is for those people who are working in this bank. The individuals working in this bank will be able to Get the application from the play store and will be able to get access to all the features of HRMS. They have to log in to the application with the help of the HRMS login and password.
PNB Parivar App detail For Android – Get
PNB Parivar App detail For IOS – Get
What is the Procedure to Register for PNB HRMS?
There is no direct procedure that you can use to register at PNB HRMS (Human Resource Management System). To register you will need the ID and password. And the ID and password will be available to you only if you are appointed by the Punjab National Bank. You should be a working employee in the PNB to get the ID and Password. In case you are an employee, you will need to contact the HR manager of your branch if you want to get the HRMS login details. And when you get the login details detail, you will easily be able to login into PNB Parivar HRMS.
How to access HRMS or PNB Parivar
You can follow these steps given here to log in to the PNB Parivar account
Go to the official website of Punjab National Bank Parivar HRMS.
. on the "Login into HRMS" option.
Now log in using your ID or password in the PNB Parivar HRMS portal.
You will see the home page of the PNB Parivar HRMS portal, here you can see the details of your account and you can take benefits of various services given by the PNB Parivar HRMS portal.
I forgot my HRMS ID & Pass.
If you forgot your ID or Pass or both, you can recover them on by .ing on Forget Password Option. It will take you to the recovery option. Enter your Email ID and Password to get your new password.
PNB has also created a mobile app for both apple and android phones. The users can Get and install the PNB Parivar app on their phones. On installation, the application will require the User ID and Password to log you in. You have to use the same ID and password you received from the Bank.
What to Do If Forget the Password?
Many times it happens that we just forget the password, and there is nothing to worry about it. You will be able to reset your password with the help of the below-given steps.
First of all, you will need to visit again the login page.
On the login page, you will see the option to forget the password. You have to tap on the option.
Then, you will need to enter all the important details that are asked there.
And then, you will be able to set up a new password on the next page.
Benefits & Services of PNB Parivar HRMS for Employee and Pensioners
You can get a number of services by using this PNB Parivar HRMS portal. Here in our post, you will see all the essential services provided by the HRMS Portal of PNB Bank.
Checking Salary Slip: The portal can help you to check the salary slip on your monthly basis. You can also Get and print the salary slip with the help of this portal.
Checking Pension Slip: This portal is not just used to check salary slip. But, you can also check your pension slip if you are a retired employee of PNB.
Checking Loan Status: If you have applied for a loan then this portal can help you in checking the status of the loan. For the approved loans, the portal can also help you in checking the principal amount and other such details.
Applying for 4 in 1: You can also apply for 4 in 1 with help of the portal.
Nominating a Member in PF: Few people nominate another person for the Provident Fund Account then you can add the details of the nomination with help of the HRMS Portal.
List of Bank Holidays: It is very simple to check holidays while planning for holidays, HRMS portal can be very helpful as the portal has a list of all holidays in detail.
Account Details and Services – Apart from these services, you can also access your account via this Portal. You can even use the portal to avail of various services on your PNB Salary Account.
Frequently Asked Questions About PNB Parivar HRMS
Where to Login for PNB HRMS?
Official Login url for PNB HRMS or PNB Parivar is pnbnet.net.in
Can I use PNB HRMS on my Mobile phone?
Yes, you can Get PNB Parivar App on your android and iPhone.
I forgot my ID & Password of PNB Parivar. What to do?
You can recover your ID & Pass using your email id and mobile number you registered while submitting an application.
What is PNB Parivar?
PNB Parivar is an HRMS (Human Resource Management System) gateway made for the workers in 2006. It is, by and large, to remove the administrative work and to handle the compensation productively to the representatives.
What do you understand by HRMS?
HRMS represents Human Resource Management System. It contains all the data about a worker. Also, the representative can gain admittance to the entirety of their data including payslips, date, participation, and some more.
What is the procedure to register for PNB HRMS?
You can't register to the PNB HRMS straightforwardly. You should be a worker of this bank for getting a login id and secret phrase.
Which PNB app is best?
You can enlist for the portable financial offices with only a couple taps straightforwardly on the PNB One application.
Is Punjab National Bank closing?
As a piece of its combination plan, the country's biggest public sector lender specialist Punjab National Bank (PNB) has intended to shut down, consolidate or move around 200-300 of its loss-making branches over the course of the following year.
What is PNB mobile banking?
Punjab National Bank offers PNB ONE, a bound-together versatile financial application that brings various features under one stage. All significant financial activities would now be able to be performed from anyplace and whenever without visiting the branch.